Athena Neema3D™ filaments
ΝEEMA3D™ Athena edition is the filament for your everyday prints, when you want to combine quality and price! Standard edition includes the two most famous materials: PLA and ABS. With 1Kg net weight and packed carefully, come to you to create your designs to real 3d printed objects.
---
NEEMA3D™ Athena PLA and Athena ABS is 2x stronger than many filaments that you have tried! In addition, the highest industry standards, ensures the proper diameter, quality and brightness of our filament. Both PLA and ABS are available in 4 colors, which we believe are the most commonly used. The packaging procedure is: packed in a brown box, sealed with shrink film for protection. In addition, black spool which is sealed in vacuumed bag with 1 bag of silica gel
Explore our Athena filaments collection
NEEMA3D™ Athena PLA is a tough, easy to use high quality PLA, an ideal start for your 3D printing constructions.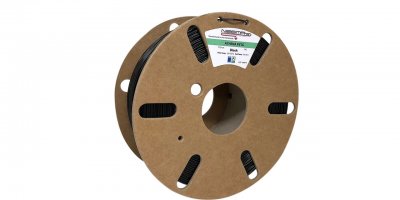 NEEMA3D™ ATHENA PETG is a strong and flexible, easy to use filament made from recycled PETG used in the industry.
NEEMA3D™ Athena ABS is a strong impact-resistant filament, advised for 3D printing of solid printed products.